Devmountain bootcamp for Web Development'Python' Java Software Engineering
Devmountain is a coding bootcamp for Web Development, Python and Java Software Engineering, Cybersecurity, Data Analytics, iOS development, UX Design,
Devmountain is a design, analytics, cybersecurity, and coding bootcamp founded in 2013 by professionals who had their lives dramatically changed by learning tech skills. The Devmountain brand specializes in immersive, in-person, and courses. We've grown a lot since our first course—taught in a classroom in what used to be an old candy factory. Devmountain is now part of Strayer University, with campuses across multiple states.
A Community Is Waiting For You
Our intense courses in Web Development, iOS Development, Software Engineering, Data Analytics, UX Design, Software QA, and more are hands-on, project-based, and are designed by educators with real-world industry knowledge. We offer challenging, focused training designed to equip students with the skills to start their journey toward a career in tech.
If you're here, you're thinking of changing your life. Awesome. We teach skills that can lead to new careers in great industries like tech, healthcare, finance, retail, government, or any other field that uses computers or data.
Devmountain has full-time and part-time courses, most taught in just a few months, in areas like software engineering, web development, UX design, QA testing, or data analytics. We're also adding program topics and options regularly to give our students even more options.
Which Course Is Right For You?
Some people know what course they want to do, others think they know, and some have no idea. For those who are sure, we salute your confidence as you boldly stride into your future! For those who are left wondering, we're here to help.
If you're curious about course details—including length, tuition, and format—you can find that below. If you want to know what sorts of things are taught in a course, we encourage you to download a course guide below or set up a time to talk with us. If you're wondering which course will be the most fulfilling, our admissions team is happy to answer any questions, describe the programs, and discuss your goals.
You also might be interested in knowing some Devmountain courses are designed to give you little tastes of other career paths—if you discover that you like another path more, you can switch to that path before you specialize.
Devmountain Course Affordability
Like any sane person trying to make a decision about your future, you need to know how much does a bootcamp cost? When compared to the alternative of spending decades in a job you're unhappy with, we think Devmountain is a steal.
Compare us to other major bootcamps on Course Report or SwitchUp. You'll see Devmountain is competitively priced—especially when you consider that we have almost a decade of experience.
We also regularly offer limited scholarship opportunities to help you make your transition into a new career.
ONLINE ONLY
4 WEEKS PART-TIME
$49
ONLINE; IN-PERSON (DALLAS & LEHI)
16 WEEKS FULL-TIME
32 WEEKS PART-TIME*
$9,900
Python Software Engineering
ONLINE; IN-PERSON (DALLAS & LEHI)
16 WEEKS FULL-TIME
32 WEEKS PART-TIME*
$9,900
Java Software Engineering
ONLINE; IN-PERSON (DALLAS & LEHI)
16 WEEKS FULL-TIME
32 WEEKS PART-TIME*
$9,900
ONLINE ONLY
16 WEEKS PART-TIME
$9,900
ONLINE; IN-PERSON (DALLAS & LEHI)
16 WEEKS FULL-TIME
32 WEEKS PART-TIME*
$9,900
ONLINE ONLY
12 WEEKS PART-TIME
$4,900
ONLINE; IN-PERSON (DALLAS & LEHI)
16 WEEKS FULL-TIME
32 WEEKS PART-TIME*
$9,900
ONLINE; IN-PERSON (DALLAS & LEHI)
12 WEEKS FULL-TIME
32 WEEKS PART-TIME
$9,900
SORT UPCOMING COURSES BY PROGRAM, LOCATION, AND FULL-TIME OR PART-TIME.
Finance Options for Devmountain
Wondering how you can pay for your bootcamp? Though there are many ways to finance your education, most of our students use their own resources (either by themselves or with the help of family) or use a third-party loan to pay their Devmountain tuition.
Although we've made recommendations below, it's important to mention you can use any lender or financing option available (federal loans are not available), and applicants will not receive special consideration for any source of funding. It's your life and we want you to do what works best for you.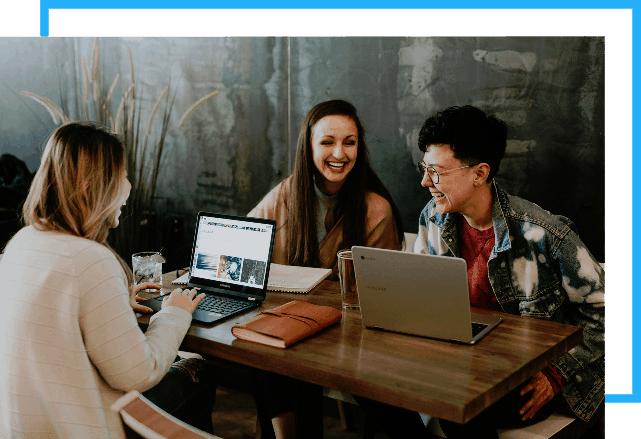 These lenders have experience working with bootcamps and have created great products for Devmountain students. You can apply for a loan and become pre-approved before applying to Devmountain. (Once you're admitted into a program, your loan can be finalized.) Or you can wait until you're accepted into a Devmountain program to apply.
Devmountain Lehi Campus (HQ)
1550 W Digital Drive #400
Lehi, UT 84043
Devmountain Dallas Campus
2711 Lyndon B Johnson Fwy
Suite 450,Dallas, TX 75234
©Copyright 2023.All Rights Reserved.

Disclaimer : This advertisement and the information related to it are provided and maintained by the advertiser. Atipes.com is not responsible and can not guarantee the accuracy or completeness of this advertisement. Please note that every advertisement for rent or for sale should at a minimum, display the energy performance rating of the property. See our Flats and Housing Posting Rules for more information.
Avoid scams: Signs of fraud: wire transfer, money orders, cashier checks, payment via gift cards, shipping, escrow, "transaction protection", "guarantee". Be safe by dealing locally.