Get Paid As Quickly as Possible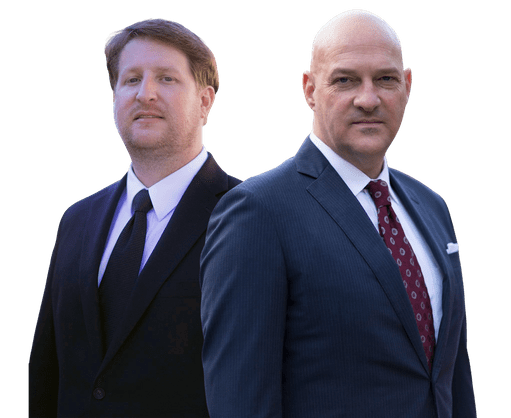 It's free to submit a claim. Simply fill out the form and a lawyer will get in touch with you within 24 hours.
After a brief analysis of your situation, we will contact you to determine whether we can accept your case.
We don't get paid unless you win, so you'll never be on the hook for a bunch of legal fees.
An estate planning attorney who has spent years in contentious, high-profile litigation, Mr. Hoover understands what his clients are going through, because he has been through it himself.
He holds a license in Louisiana. Also admitted to federal courts in: Colorado, Illinois, Louisiana, Michigan, New Mexico, Oklahoma, Tennessee, Texas and Wisconsin, and he has been granted permission to appear in life insurance cases in federal courts in Alabama, Arizona, Arkansas, California, Florida, Georgia, Minnesota, Mississippi, Nevada, New York, Ohio, Utah and Washington.
J.D. – 2002
A former Department of Justice trial attorney, Mr. Perry is a seasoned litigator with experience in many jurisdictions throughout the United States.
He holds licenses in Illinois, Louisiana, Missouri, Virginia, and Washington, D.C. Also admitted to federal courts in: Florida, Kansas, Illinois, Louisiana, Michigan, Missouri, Texas and Virginia, and he has been granted permission to appear in life insurance cases in federal courts in Arizona, California, Georgia, Indiana, and Ohio.
LL.M. – 1988
An interpleader case occurs when an insurance company is willing to pay out life insurance proceeds, but due to the possibility that it could end up having to pay twice for the same death, it wants a court to tell it which person to pay. Usually, these cases arise when two people assert competing claims to the same death benefits, and the law is not 100% clear on who is legally entitled to the money. Many times disputed claims that are not settled end up in interpleader litigation.
Disputed claims come in two varieties: those where the insurance company already paid the death benefits, but they were paid to the wrong person; and those where two or more people claim the same death benefits, but the insurance company hasn't paid the claim to anyone yet. The vast majority of disputed claims fall into the second category, though we sometimes see claims that were paid to the wrong person.
Life insurance companies are obligated to pay claims timely, usually within 30 to 90 days after they receive a valid claim and proof of death. The exact deadline is set by the laws of each state. A delayed claim is one where the insurance company has not paid a claim within the time limits set by law. Sometimes the delay is legitimate, and sometimes it's not. There can be significant penalties if the delay is improper.
A denied claim is one where an insurance company refuses to pay because it believes the insured or policy owner did something wrong. For example, the insurance company may argue that the policy owner failed to timely pay premiums, the insured person didn't disclose pertinent medical information during the application process, or some other reason allows them to break their promise to pay the claim.
Insurance Cases We Handle

(866) 934-9957
Most insurance benefits offered through employment are governed by a federal law known as ERISA. Unlike private insurance policies, claims governed by ERISA are subject to very specific, restrictive rules. For example, if a claim for benefits is denied, most ERISA policies only allow 60 or 90 days for an appeal. If an appeal is not taken within that time frame, the claim may be lost forever. Furthermore, appeals must be handled with extreme care because a court can only consider evidence and arguments submitted with the appeal.
Accidental death and dismemberment (AD&D) insurance is supposed to pay when a person is injured or killed in an accident. However, virtually every insurance policy attempts to limit which accidents are covered. Most insurers refuse to pay AD&D claims if the insured was intoxicated, if the injury was self-inflicted, or if the accident can be tied to a medical condition — even if the death is ruled an accident by a medical examiner. These types of claims are often debatable, and insurers routinely take advantage of these loopholes to wrongly deny AD&D claims.
INTERPLEADER LAW RECOVERS $184,000 AFTER SAVING CLIENT FROM DEFAULT
Brittany Root | June 10, 2022 3:01 pm CMFG Life Insurance Company v. Vereta Lee, et al. Middle District of Louisiana, Case No. 3:20-cv-00157-BAJ-SDJ
Interpleader Law has recovered $184,000 for a client after a federal court agreed to set aside a default that had been entered against a Louisiana beneficiary who believed her written responses served on the insurer's counsel were proper.
INTERPLEADER LAW RECOVERS $673,000 IN TENNESSEE MURDER CASE
Michael J. Hoover | November 19, 2021 6:06 pm John Paul Wilty, Jr., et al. v. The Prudential Insurance Company of America Western District of Tennessee, Case No. 2:18-cv-02602-JTF-atc
Interpleader Law has recovered $673,000 in life insurance and accidental death benefits that were set to pay out to the widow of a Mississippi man who was murdered in his own driveway.
©Copyright 2023.All Rights Reserved.

Disclaimer : This advertisement and the information related to it are provided and maintained by the advertiser. Atipes.com is not responsible and can not guarantee the accuracy or completeness of this advertisement. Please note that every advertisement for rent or for sale should at a minimum, display the energy performance rating of the property. See our Flats and Housing Posting Rules for more information.
Avoid scams: Signs of fraud: wire transfer, money orders, cashier checks, payment via gift cards, shipping, escrow, "transaction protection", "guarantee". Be safe by dealing locally.